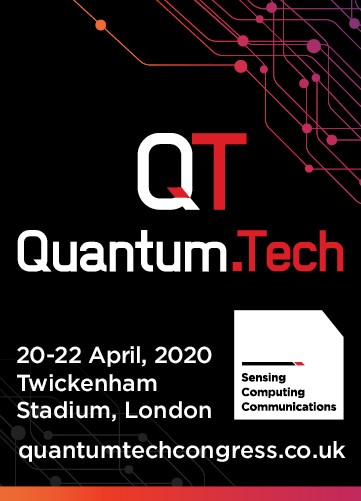 Our project coordinator Hannes Hübel will be speaking at the 2nd edition of Quantum.Tech, which is being held at Twickenham Stadium, London, 20-22 April 2020.
Quantum.Tech is the world's first, and largest event bringing together industry, research institutions, government agencies, and investors whose primary goal is to drive forward the commercialisation of Quantum technologies.
UNIQORN is very much looking forward to being a part of this event where 80 other world-class speakers from the entire Quantum ecosystem will participate.
If you'd like to view the full programme or learn more about this event go to: www.quantumtechcongress.co.uk , or to stay up to date on Twitter @QuantumTech_ #QT2020
We hope you will join us at Quantum.Tech this April!