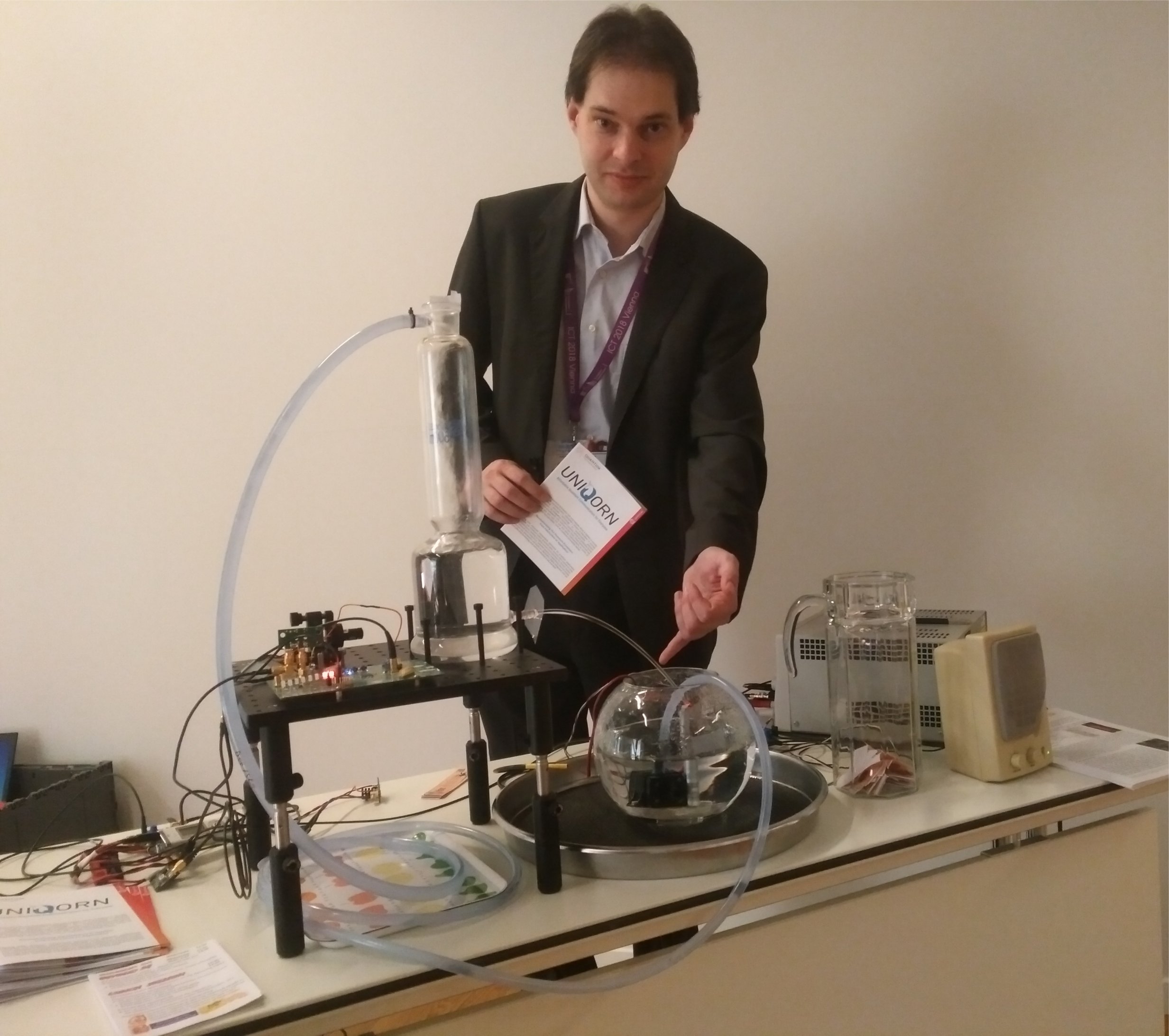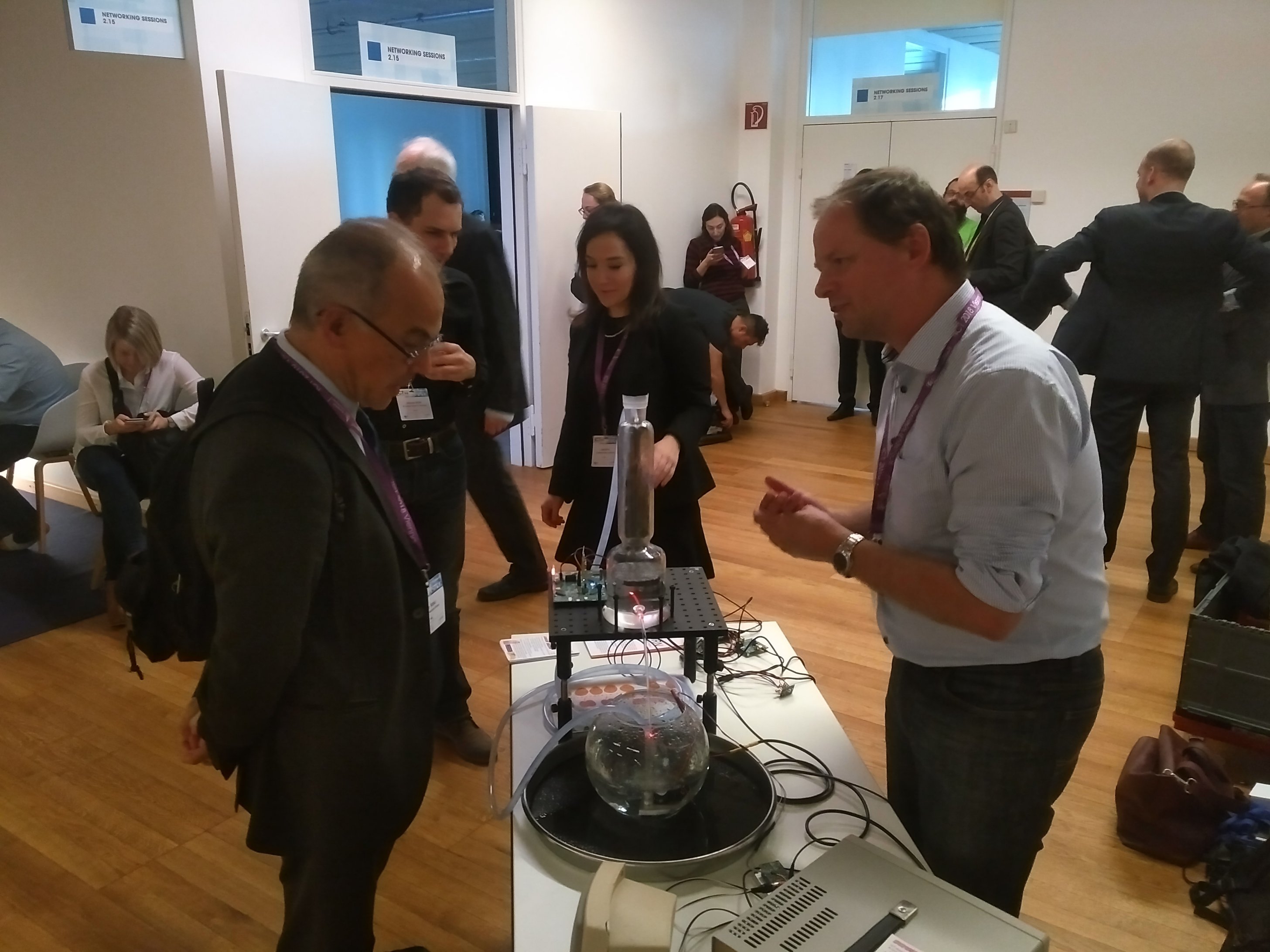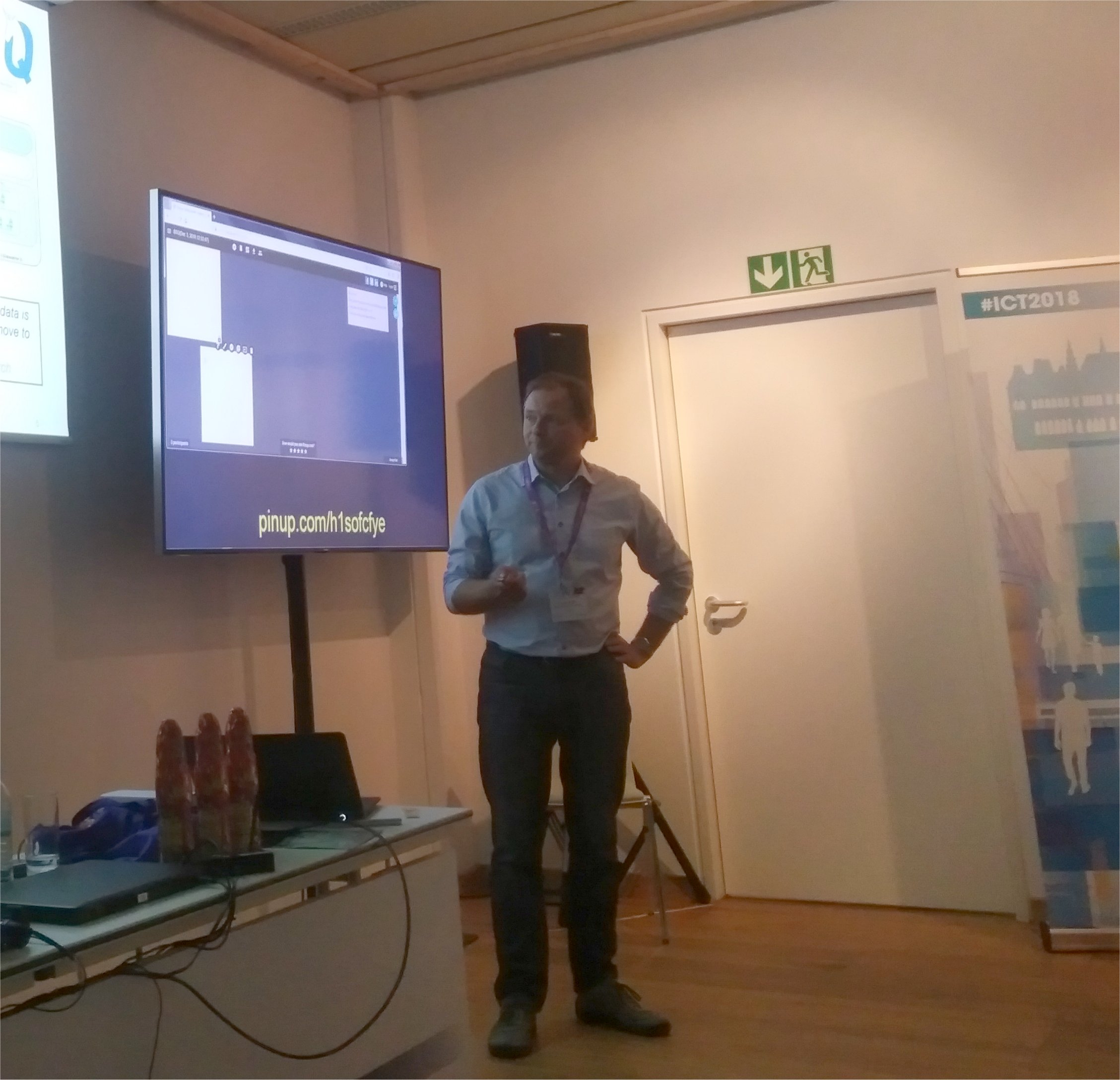 On 5th of December, UNIQORN participated in the EU ICT 2018 Conference, which as open and participatory event discusses the future of the digital Europe and was hosted in Vienna in 2018.
Marie-Christine Röhsner from University of Vienna and Hannes Hübel from AIT delivered talks themed "Quantum computing – why should I care?" and "Building our digital society on the foundations of quantum physics", followed by a lively discussion on the benefits and dangers that are to be unlocked in the upcoming years. We were also happy to join forces with our Quantum Flagship partner Stephanie Wehner from the QIA to promote the importance of quantum technology.
Furthermore, AIT conducted a public experiment to explain the guiding of optical signals to interested individuals not skilled in the art. The principle of waveguiding in optical fibers or photonic integrated circuits has been demonstrated in a hands-on experiment by streaming classic music carried by optical light through a water jet.
More than 6000 participants attended the EU ICT 2018 from all over Europe!