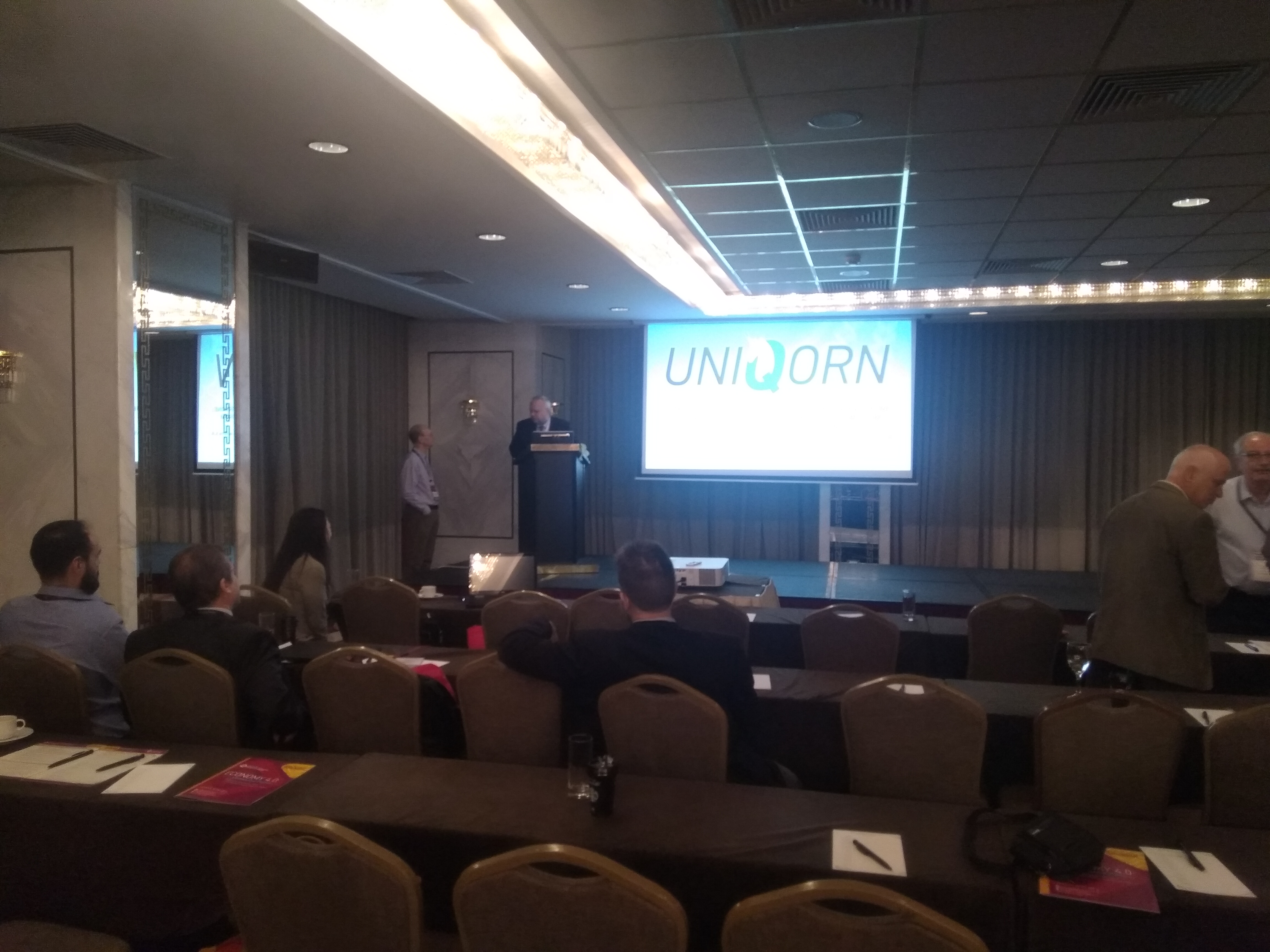 Our partner COSMOTE presented the UNIQORN project in the INFOCOM World Conference took place in Athens, Greece on the 26th of November 2019.
This year's InfoCom World, was focused on suggestions, implementations and plans, for the development of the Smart Home industry, as well as challenges, opportunities and prospects.
During the "Prospects and Challenges for Developing Innovative Applications and 5G Services" workshop the UNIQORN representatives had the chance to discuss and exchange ideas with many other interesting projects in the field.
You can download the UNIQORN presentation.